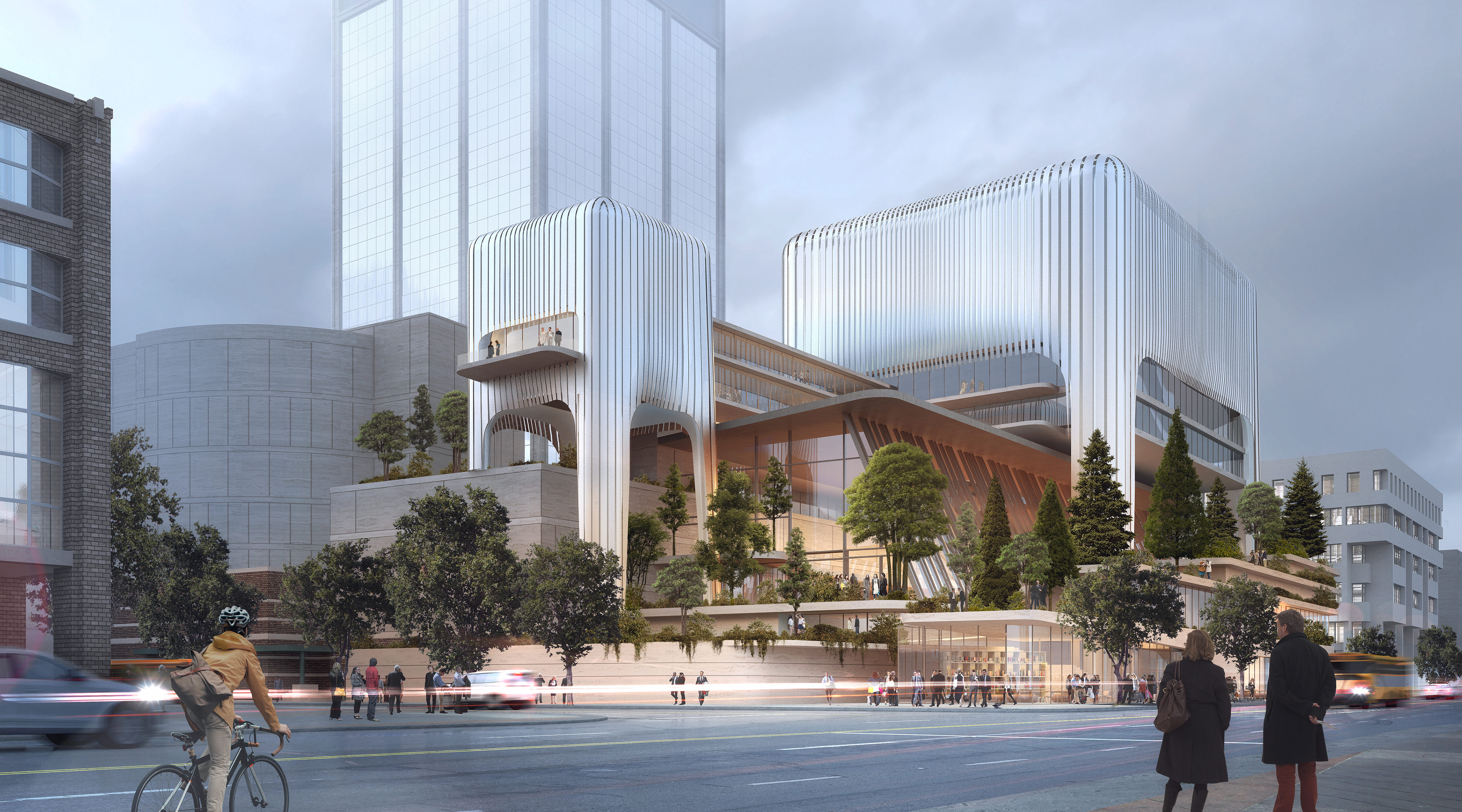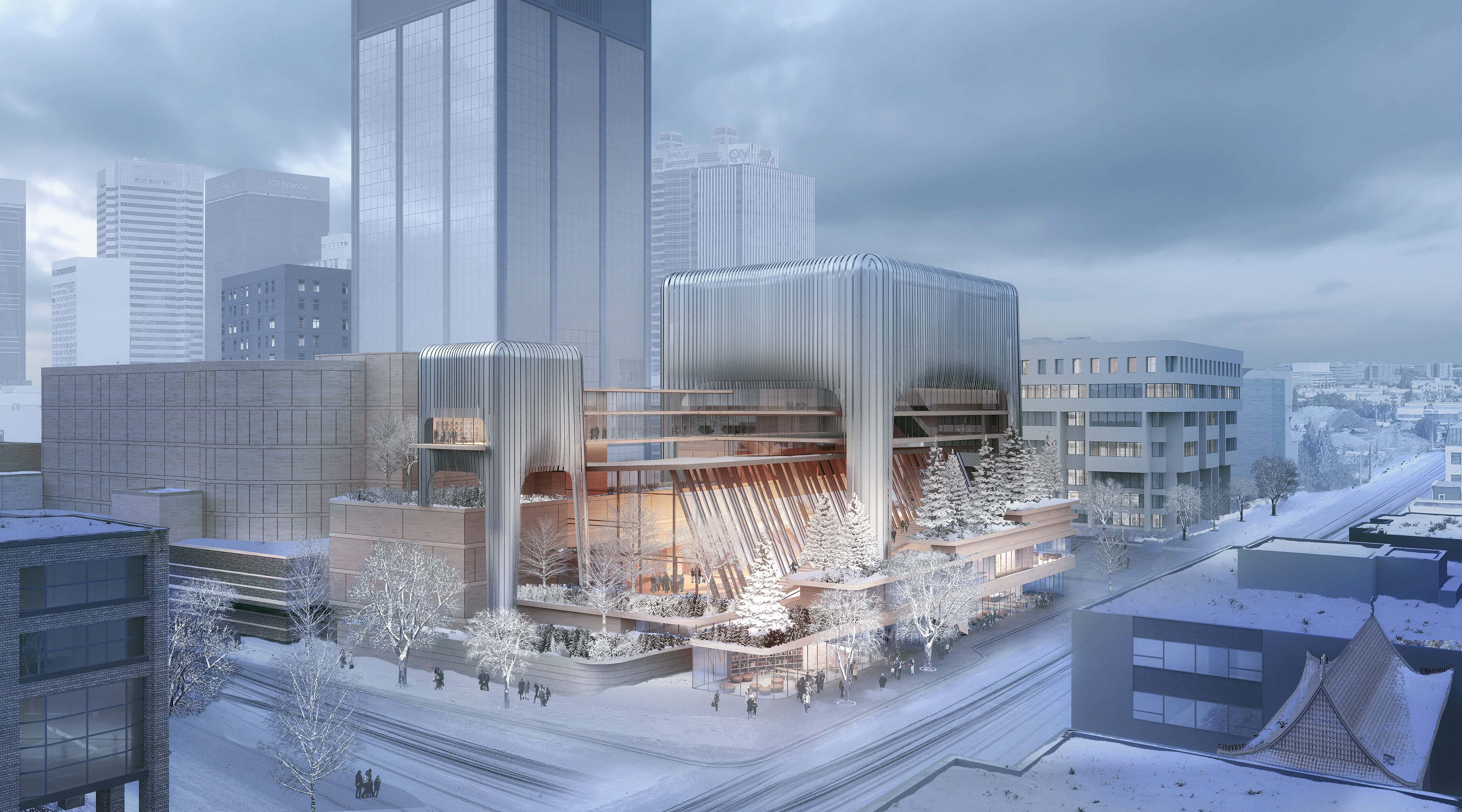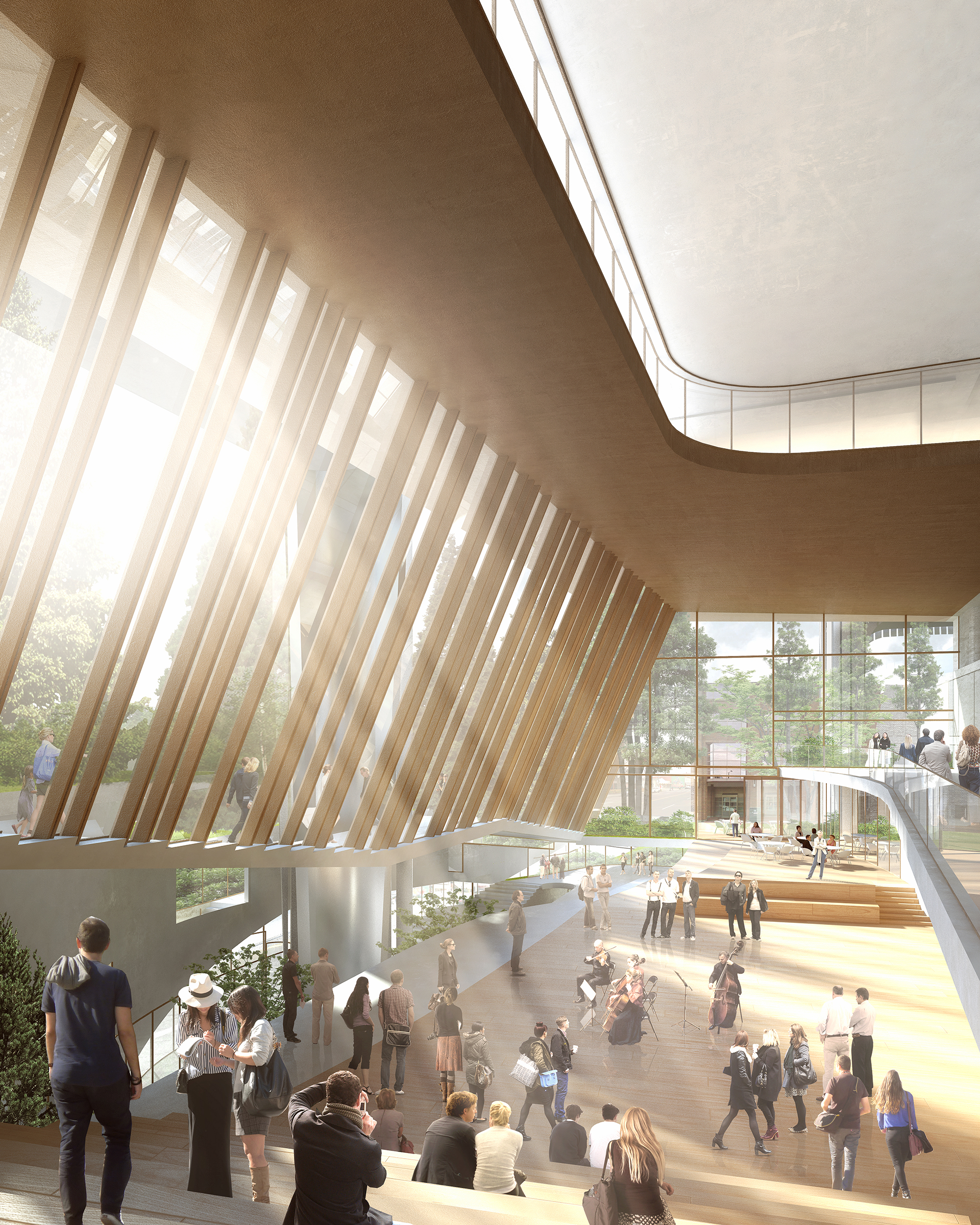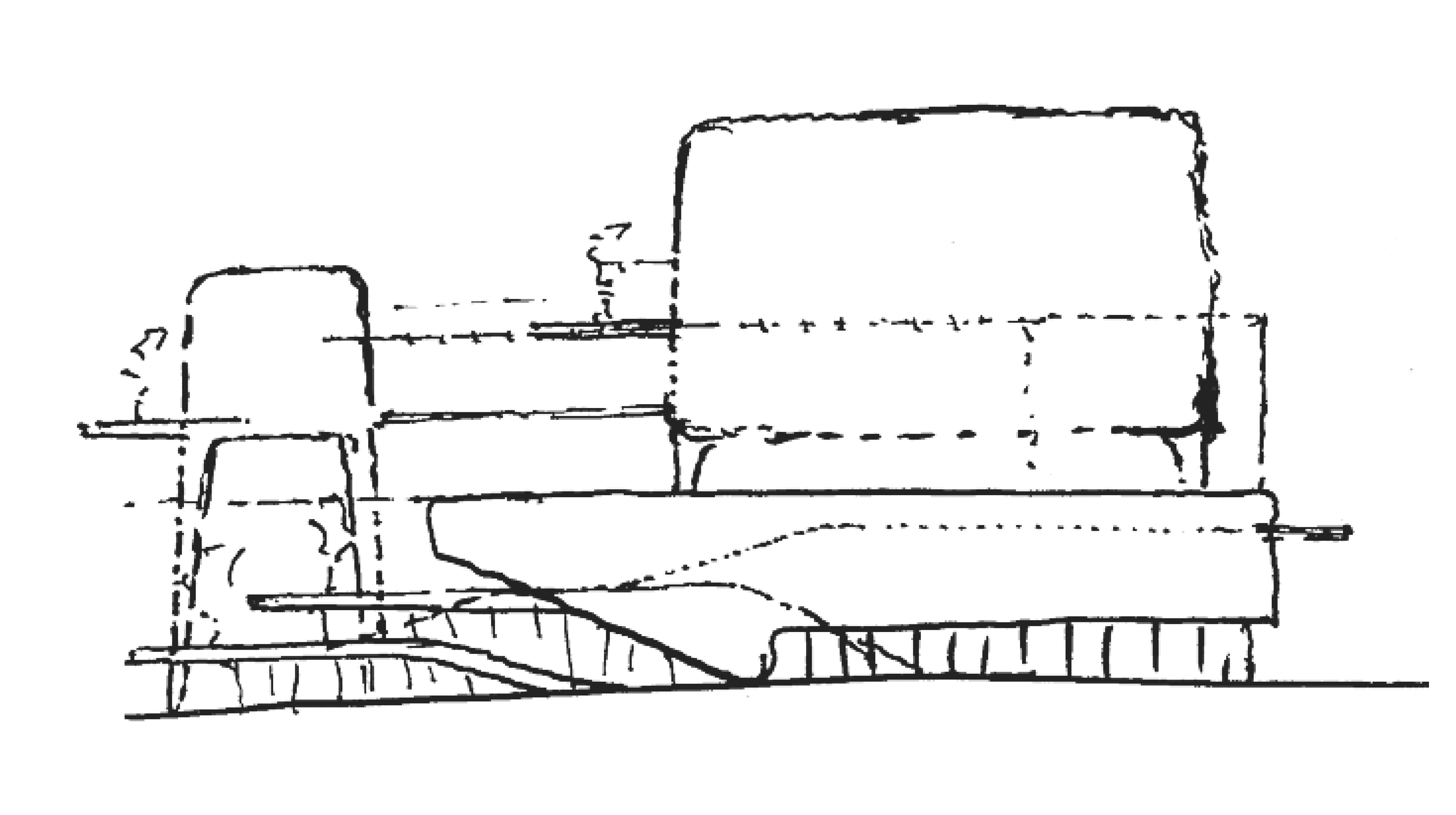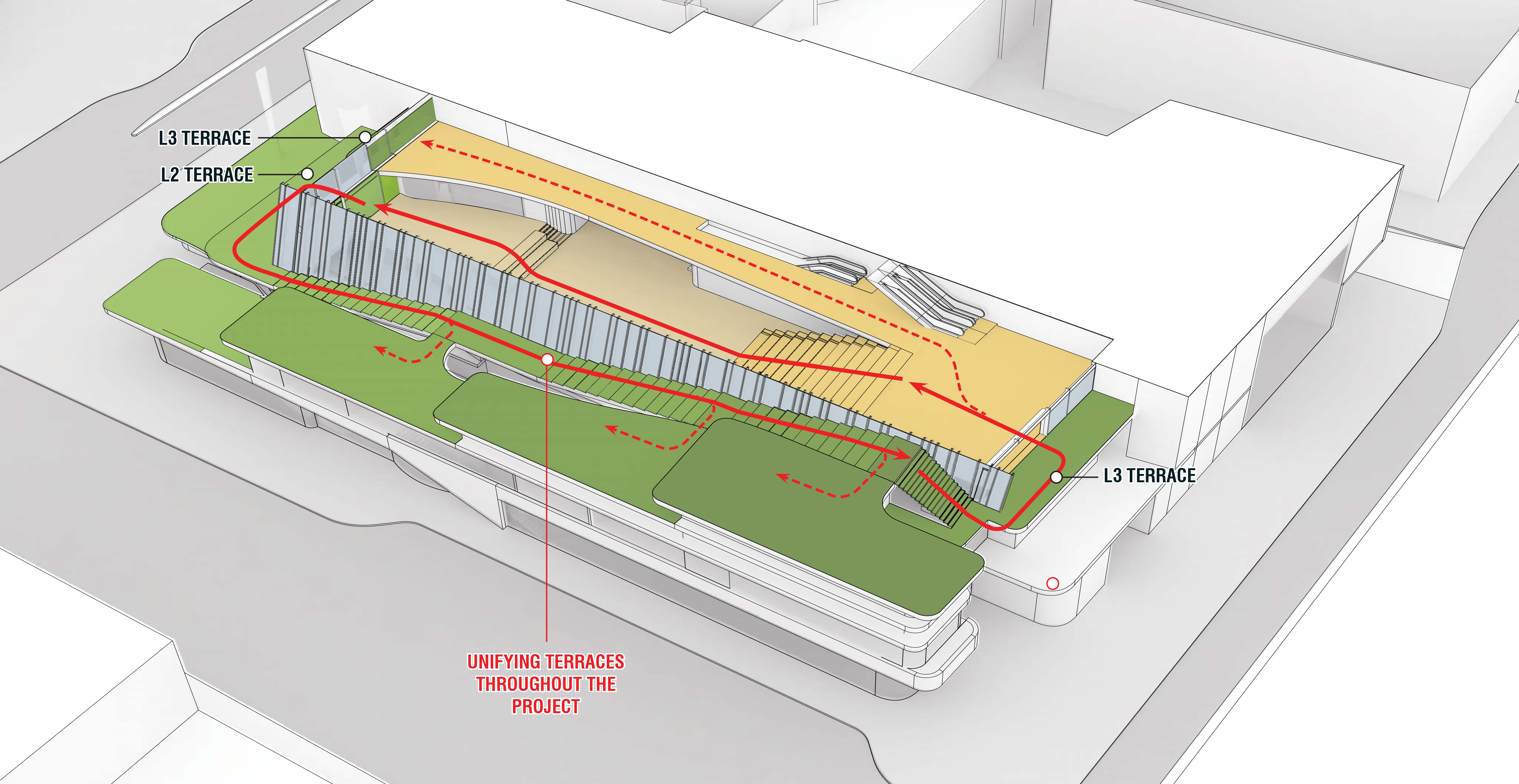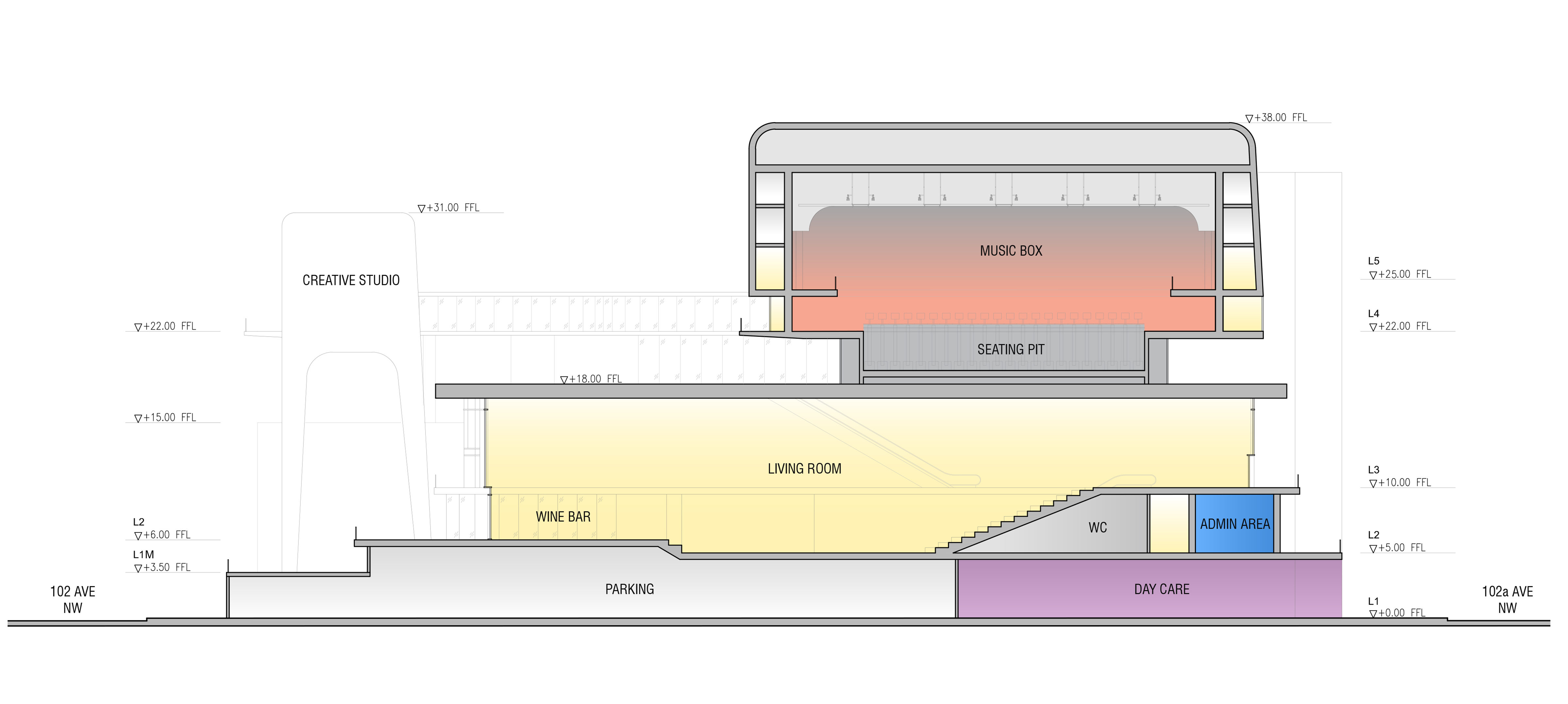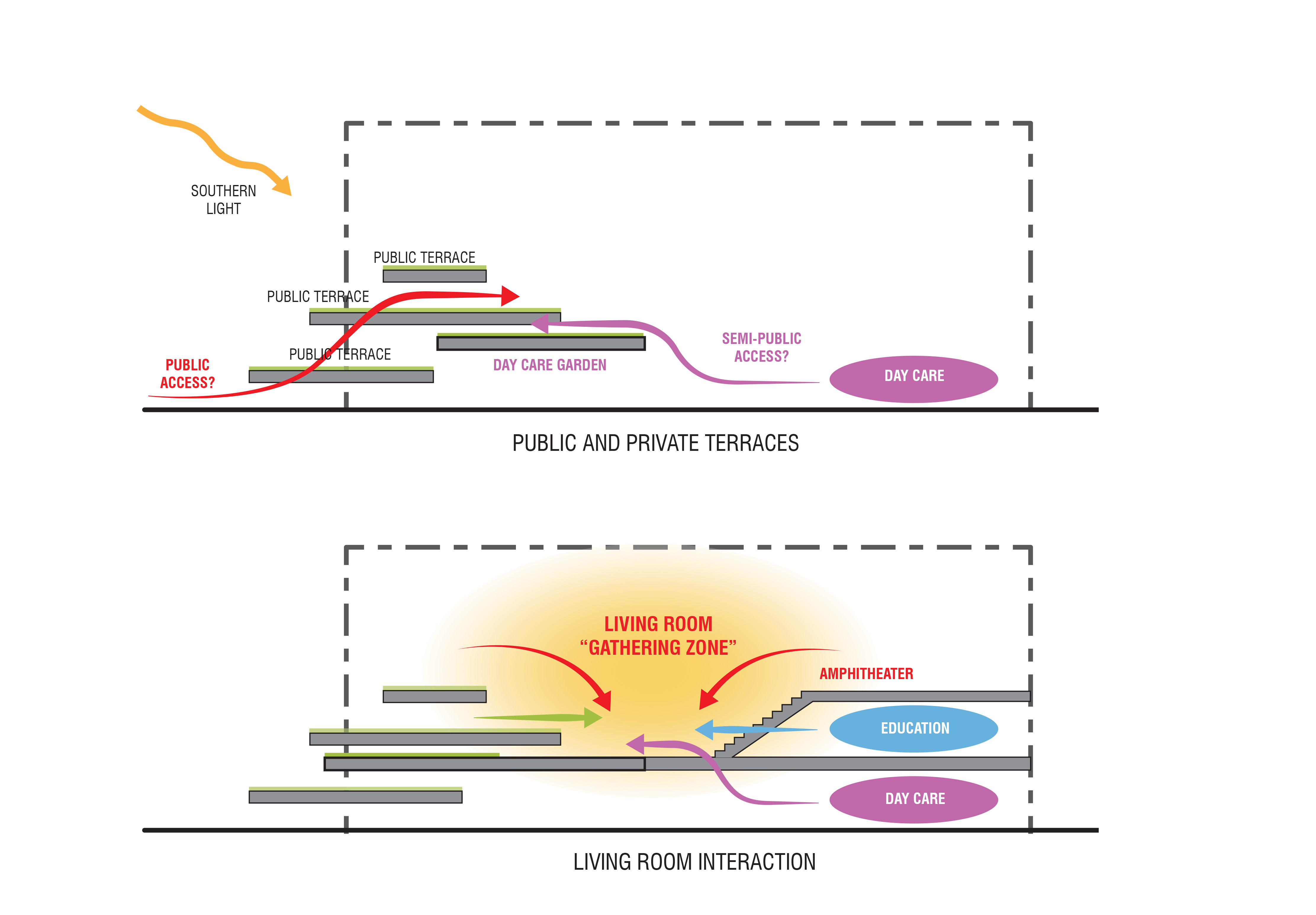 Winspear Completion Project
Edmonton, Canada
Winspear Completion Project is the final phase of The Francis Winspear Centre for Music, which was opened in 1997.
The current facility is home to the Edmonton Symphony Orchestra with a 1,700 seat performance venue. It is located at the heart of the Arts district in downtown Edmonton.
The completion project will renovate and extend the old building and further reinforce the Centre's long-term vision to increase community impact and engagement, viability and operational capacity with new facilities.
The mixed-use cultural space, to be constructed immediately adjacent to the east of the existing building, will feature a brand new 600-seater 'Music Box,' a creative studio, a cafe, a childcare centre, a library, an underground car park, and various multifunctional areas that will ultimately allow an increased capacity for education, outreach, and partnership with other arts organizations and business partners.
With a seating pit tucked underneath it, the Music Box stands tall on stilts, set high above the existing building and a large foyer called 'The Living Room," which will run almost the entire length of the site in parallel to the outdoor garden terraces to provide a vital link between the new and old facilities, as well as indoor and outdoor areas.
The Music Box will be, moreover, endowed with an operable wall that will open up to the foyer and glass clerestories, allowing for a strong connection to the outdoor environment.
A smaller box, also on stilts and also with an openable wall, contains a creative studio. This is directly linked to the Music Box via a connecting bridge.
Set along the existing rooftop on the south-side elevation, the semi-public 'Living Room' is equipped with an amphitheater carved into the existing studio, viewing platforms set at various levels, steps running alongside the outdoor terraces and escalators.
Aligned with mature trees, the outdoor terraces can be accessed both from the street level and the top through the foyer.
The project, with this large indoor promenade space, will offer opportunities for safe pedestrian mobility in all weather conditions, with sumptuous views out to the green on the terraces and the city beyond.
It will also enhance connectivity to the public transport system and car park below ground and transform what was once an inhospitable street corner into a pleasurable one, with performers, children, and people on foot animating the area at all hours and all seasons.
Majestic in its outlook, the new Winspear Centre is set to become a much-loved landmark and destination for locals and visitors alike, revitalizing downtown Edmonton and strengthening the already vibrant Arts district.
Project data
Client: The Francis Winspear Centre for Music
Site area: 3,485 sqm | Gross floor area: 4,500 sqm
Status: In planning